These are some of the renovations we've done over the past years…
---
Here are some before / during / after shots of  a  20 unit property that we bought, remodeled and sold in 3rd ward.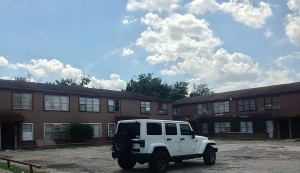 Before: Old single pane windows. Missing siding. No insulation.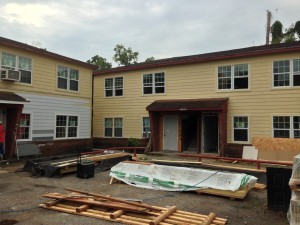 During: New insulation added, new sheeting, new windows, new siding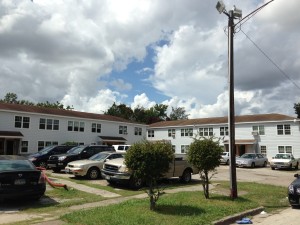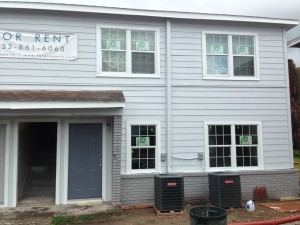 After: New modern paint job. Fully leased to a great group of new tenants. While these shots were not taken when 100% done, we were too excited to wait for good pictures, so we'll use these 🙂
---
After the 20 unit ("Big Trux") was finished, we started working on the 8 unit next door.  (3019 Truxillo) It received the same exterior face-lift (new siding, paint, windows) and interior upgrades.  This, along with a host of other "under the hood" upgrades such as the replacement of the main plumbing line, leveling the properties, as well as a slew of interior upgrades (updated kitchens, central air, refinish the original hardwood floors, etc).
We're big fans of the 3rd ward and are happy we can do our part to save some of these buildings that would have no doubt been blow up (as the properties next to them were, which are now empty lots)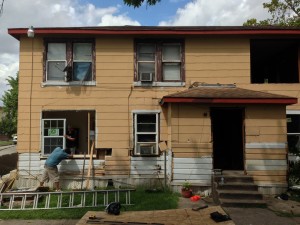 Before shot:  We started very quickly so even my 'before' shot has the property with some of the old windows out, and new windows going in.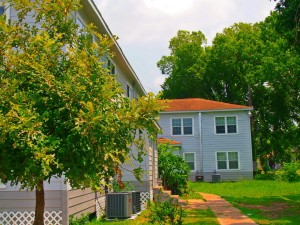 After shot: New paint job, window replacements, and exterior siding. Inside there is central air, refinished hardwood floors, new paint, ceiling fans, light fixtures and a host of upgrades.
Check if we have availabilities at this location HERE
---
Updates we did to 1624/1630 Holman: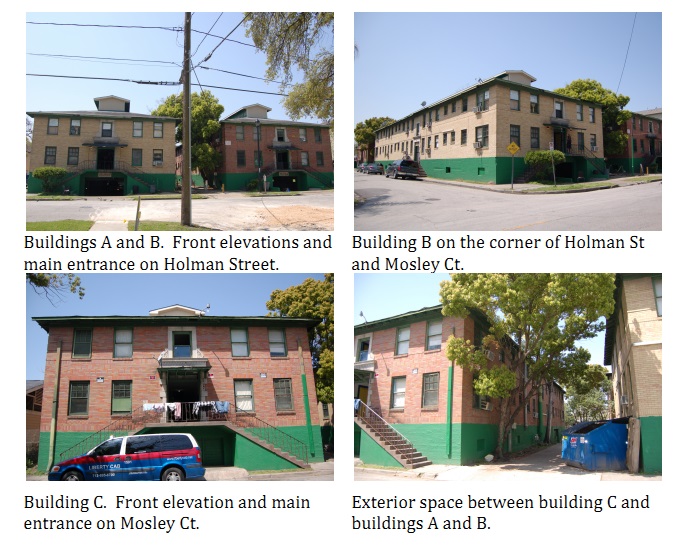 Before Shots:  Old windows, no common area or landscaping.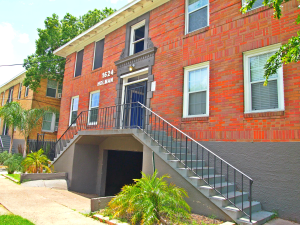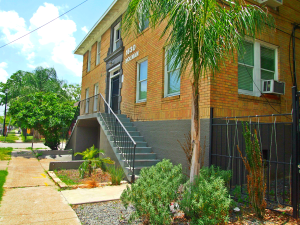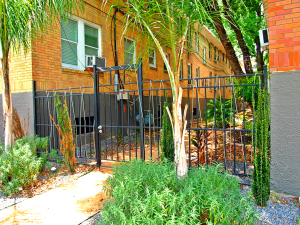 After Shots:  Gating the entry to the property
Gating the courtyard
Cleaning out the old courtyard area and installing nice path and landscaping
Painting the steps that go up to each building entry
Painting/repairing all the old railing
Taking out the driveway entry between the buildings and planting new trees in that space
Installing new sidewalks that lead up to the 1624/1630 steps
Planting new plants — lots of them
As well as doing many upgrades to the units as well. Click HERE to see if we have any availability.
---
7611 Jalna               SOLD
Before: Old missing windows, fascia damage, roof problem, old paint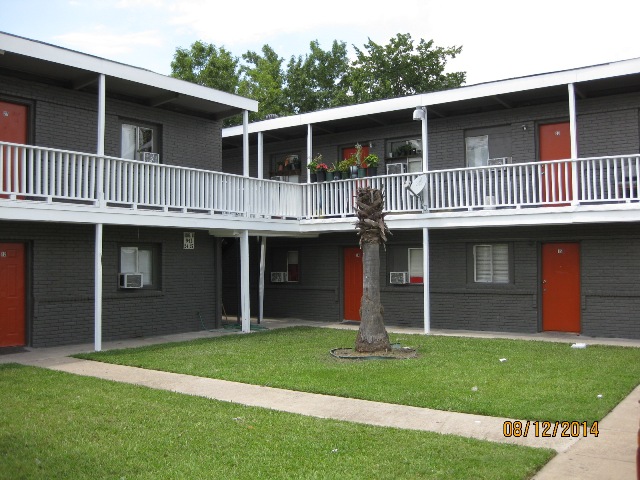 After: Major exterior face lift. New paint, new fascia and roof work done. Units were also renovated. Check if we have any availabilities by clicking HERE