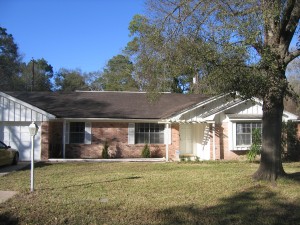 Location: 10050 Lazy Oaks St., Houston TX 77080
Availability: This is a single family home that's for sale, but is also currently rented.
Price: $1,300/month (lease), $175,000 (sale)
About:  This is a large single family home. Possibly our largest, yet rents for the same price we've been renting it for 6 years.  Big front yard.  Bigger back yard.  Also has a pool. Located in the Spring Branch school district.  This would make a good income property for someone that wants a turnkey home with a renter already there.
INSTRUCTIONS TO VIEW: While this property is for sale, we do have a renter in there.  As such, our "listed while occupied" rules would be in effect.